Here at Health Haven II in  Medford New Jersey, we offer exceptional products and  service for when    "You're Sick & Tired of Being Sick & Tired…"
Health Haven II in Medford NJ is celebrating 30 years of serving the community! We are keeping our doors open to serve your needs during this difficult time. We are also offering phone ahead and curbside pickup, and shipping as well. Stay Safe & Stay Well.
Owner Eric Spinner, C.N.C has thirty years of experience in the business, and his expertise in Nutrition, help guide his purchasing decisions to provide only the highest quality products for his customers. If it's not good enough for his family, it's not good enough for yours!
Come in today with your questions for a personalized, and experienced  approach to your health concerns.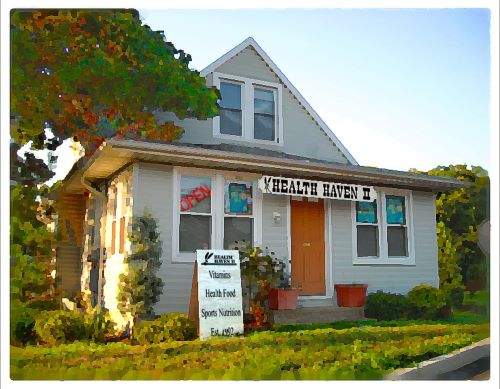 Health Haven II offers:
Personal Attention
Natural Supplements
Sports Nutrition
Weight Loss Products
Natural & Organic Foods
Air & Water Purifiers
Energy Conservation
Lifestyle Analysis
Shiatsu Massage 
Store Hours:
Special Offers:
We offer a 10% discount on all supplements over $35 everyday.
We will gladly ship any item to you directly! Just give us a call!
Contact us with your health questions.